6 Learning Modules
Our Six Training Modules Are Designed To Prepare You For Starting Your Mobile Ultrasound Business & Going Out & Finding New Clients To Work With.
24/7 Online Access
Once You Purchase - Please Allow Up To 12 Hours & We Will Send You Your Login Credentials. Once You Have These You Will Be Able To Access The Course, Forms, Materials, & Content 24/7.
Compliant Contracts & Agreements
Our Agreements Are Developed By Healthcare Attorneys Certified in Federal Health Care Law. These agreements alone can cost up to $10,000 to draft & maintain.
Best Value Guarantee
Other Consulting Companies Charge Thousands of Dollars. Our Online Ultrasound Business Consulting Business Gives You The Best Bang For Your Buck
Value Savings With MMUB VS DIY
Business Set Up & Standard Practices - $545

Federally Compliant Ultrasound Service Agreements From Reputable Health Care Attorney - $5,000+

Health Care Law & Ultrasound Business Compliance Review - $1,700

Marketing & Sales Program - $3,200

Over 40 Supporting Forms, Documents, & Packets, Scripts - $3,000

24/7 Online Access To Training Platform - $900

Stark Law, Hipaa Law, Anti-Kickback Law, & Physician Self Referral Law Yearly Compliance Overview With Health Care Law Firm - $3,500

Our Program Offers All Of This At A Fraction Of The Cost If You Were To Purchase Individually
You Could Go Out And Perform Each Of These Tasks On Your Own, But By The Time You Finished - You Would Be Out Of Over $20,000. Feel Free To Call Around & Ask (Health Care) Attorneys For Their Rates & On-Going Consultation Fees. Physicians will not put their practice at risk if you don't have a compliant agreement & can't show them that they are safe to use your service. Our program delivers all of this at a substantial value. We are able to do this through leveraging our in-house counsel and out-side counsel and passing the cost savings along to you.
How To Start Your Mobile Ultrasound Business

How To Grow Your Mobile Ultrasound Business

How To Approach Physicians & Potential Clients
Learn About Federal Health Care Law & Compliance

Learn About Lease Based Service Model

Learn About Marketing And Sales
DESCRIPTION
Hello, thanks for stopping by our page. My name is Austin and I am a registered sonographer - RDMS (AB). Over the past few years, I have been blessed to travel and work in many states as a Mobile Ultrasound Tech and Business Owner. I've had the pleasure of working with physician clients in Atlanta, Dallas, Texas, Houston, Texas, San Diego, California, Alabama, and many more places that I can't remember.

I along with my team designed this course to help individuals have an easier way to start and grow their mobile ultrasound business. This business can be very rewarding depending on your geographic area. We have sold this course many times and have had many clients over the years, but we found that most potential clients could not afford the $3,000 - $8,000 standard consulting fee that we usually charge. This is why I decided to roll up all the info I have obtained over the years into this course at a lower rate as a way to help aspiring mobile ultrasound business owners, just as I once was. The only thing that has changed is the one on one consulting which is now available at an hourly price. We now offer the cheapest solution in the market place to get started from ground zero!

I had no guidance when I first started - I had to start from the bottom spending over $10,000 in legal fees, consulting, research, and sweat equity just to get things going. I pray this course helps you and provides you a solution that I did not have 6 years ago.

I hope that you see the value in our program.
Don't wait too long to purchase as our prices go up frequently! Good Luck!
Get Started Now - Click Below To Book A Call
CURRICULUM
1 - Business Basics
Business Basics - This section is the first section of the course. It is designed to go over business basics of starting a mobile ultrasound business. In this section we talk about a little of everything from business bank accounts, your website, local business licensing requirements, business insurance, and more.
2 - Legal Landscape
Legal Landscape - This section is designed to go over legal aspects of starting a mobile ultrasound business. We talk about various service models , such as IDTF, lease model, and independent contractor models. We focus more so on the lease model because this program is designed around that model.
3 - Marketing & Sales
Marketing and Sales - Our marketing and sales section is designed to give you an advantage in finding and obtaining new clients. Follow this system and you will start setting meetings with potential clients in no time.
4 - Operations
Operations - Our operations section walks you through some of the basic operations and day to day functions of a mobile ultrasound business. We discuss billing and insurance practices, day to day operations, and much more. Take notes and write down the tools that we mention in this section so that it makes your life easier.
5 - Contract Review
Contract Review - In this section we go over the ultrasound service agreements. Buckle up and pay attention during this section because you'll need to be able to explain to your potential clients how these agreements work in detail.

This review will walk you through the entire agreements - start to finish.
6 - Forms & Documents
Forms and Documents - You will have 24/7 access to all the forms and documents you need to start your mobile ultrasound business.
Frequently Asked Questions
Are There Any Refunds?

No refunds. Due to the nature of consulting work, we will not be able to issue any refunds. Once you have purchased the course you will have access to federally compliant ultrasound service agreements, contracts, business materials, and other highly valuable information that has cost us lots of money to make available for you. You may download the agreements for your use - we simply ask that you do not resell them.
Do You Offer Telephone Consulting Support

No, due to our extremely low cost. If you follow the program you will have everything you need to be successful. Our previous program came with this but at a rate of $6,000. We changed our platform to make it affordable for people to get started.
Telephone & One on One Consulting Is Available At $200/hour and must be pre-booked in advance.
Will I Need To Purchase Something Else ?

Yes, in this course we only give you the basics and foundation. We also give you the agreements, tools, and templates to get started.
You will be responsible for any business expenses and costs such as reoccurring overhead, business insurance, pacs systems, ultrasound machine rental, etc.
Is This Program & Contracts Good In All 50 States?

Yes, these are federally compliant agreements (contracts) which are valid in all US States. They follow the federal health care law guidelines. Your state may have additional licensing requirements. In the course we teach you how to launch in your particular area and fulfill all licensing requirements.
Why Should I Buy This Course Now?

We are currently testing this new model. Our prices will rise on a steady basis after the first few people give us feed back. In the past, we have sold access to this online platform for $3,000 and more. Individually, if we broke down the different sections of this course and assigned a price value to each individual section - It would be worth over $20,000.


How Much Are The Service Agreements?

If you go to a reputable health care attorney lawyer, expect to pay anywhere from $3-$5K just to have your initial agreements drafted up. Afterwards, you should expect to pay around $1,500-$5,000 for yearly up-dates and attorney services related to yearly compliance of ultrasound agreements and other aspects of federal health care laws.


Is It Easy To Find Clinics and Physician Clients?

We receive this question alot. To be upfront - It is not easy. It takes a lot of hard work and effort, but if you put in the work - you'll find new clients. Our sales and marketing system is designed to guide you through the entire process of reaching out to physician offices and clinics and adding ancillary ultrasound services to their practice. We'll show you how to establish value as well as show them how they will make money on your services.
Will I Have 24/7 Access To This Program ?

Yes, you will have 24/7 access to our online training portal where you will be able to access all contracts, forms, documents, training, etc, at anytime. All you need is an internet connection.
"I was able to start and grow my ultrasound business thanks to Austin and mymobile ultrasoundbusiness.com We now have all the tools we need and it was very affordable compared to other consulting services.

"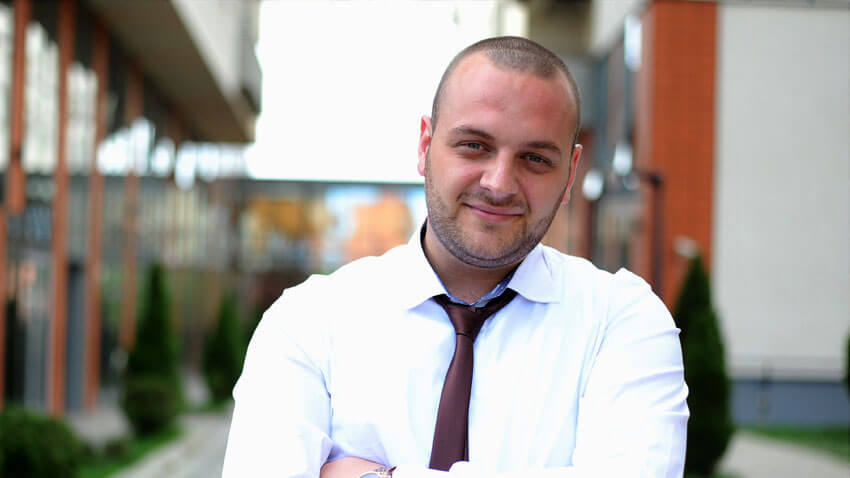 Scott M., Registered Sonographer
Now has 5 clients, a part - time tech working under him, & is constantly searching for new physicians and clinics to work with.
What Will I Get Access To?
We have spent $10,000s gathering the information and contracts for you so that you will be able to start and grow your very own ultrasound business.

24/7 Access To 40 Plus Ultrasound Business Documents, Agreements, Forms, & Templates
(These Documents And Forms Will Help Keep You Organized & On Track For Success)
24/7 Access To Over 6 Hours Of Video Training Content
(This Is Your Training Portal. Be Sure To Take Notes & Revisit Any Sections That You Didn't Quite Understand Fully The First Time)
Ultrasound Leasing Compliance Letter
(This Explains The Legality Of Block Leasing To Your Potential Physician Clients - Also Included Are Ultrasound Leasing Agreements Developed By Our Health Care Attorney Team)
Over 13 Ultrasound Exam Protocols Included
(This Will Help Your Entire Team Stay On The Same Page When It Comes To Performing Quality Diagnostic Ultrasound Exams)
Ultrasound Procedure Key Codes
(Make Sure Physicians Are Billing The Right Exams By Using This Key For Ultrasound Exams Ordered)
Ultrasound Procedure Physician Order Forms
(We Include 4 Types Of Physician Order Forms & Ultrasound Consent Forms For Younger Patients)
Mobile Ultrasound Business Hiring Forms & Packets
(We Include Application Forms & Packets For When You Start Growing Your Team & Hiring Sonographers)
SIMPLE MODULES
Everything is broken down in to easy to follow steps that even the newest graduate can follow
NEVER EXPIRES
You Will Have Lifetime Access To Our Online Ultrasound Consulting Platform
You'll Be Taught From Our 6 Sections
Dive Into Our 6 Sections & Make Sure You Study, Study, Study.

CONTACT US
If you have any questions and want to send us a message - please do so using the info below.

You may also reach us by tapping the green chat tab at the bottom of the screen - leave your information and we will get back to you

Book A Time To Talk To Us Using The Button Below

Email: softscanimg@gmail.com
Phone: 334-226-7638
100%
PROVEN
Our program is tested and proven. We give you every thing you need for success!
STUDY ANYWHERE
Access your course at any time as it can be viewed on any device and on any modern web browser
NEVER EXPIRES
Study at your own pace and on your own schedule as your course access never expires
NEED HELP?
Our dedicated support team is here to answer any questions you may have about this class
SAFE & SOUND
Your purchase is always secure and we always keep your information private...

LET'S CONNECT
We are on the top social networks. So, let's be friends and say hello...